E-Billing Integration with i-Account Receipt No.
i-Account is a cloud accounting system that simplifies property management accounting and streamlines it in no time at all for the benefit of a community. In this new enhancement, i-Neighbour has added the Receipt No. from i-Account into the E-Billing module in the mobile app for admin and residents to have easier access to the billing data.

A sample of mobile app UI regarding the payment details with Receipt No added from i-Account.
1. A sample of Admin Closing Ticket using i-Neighbour Mobile App.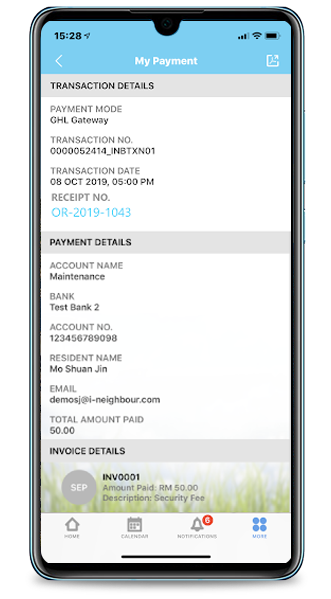 New Calling Feature - VoIP Call
The intercom function in i-Neighbour is one of the key features within the Visitor Management Module. Once the visitors have arrived at the premise, the security guards can call the respective Unit Owner to confirm the visitation via i-Vizit through the Global System for Mobile (GSM) Call.

In this latest enhancement, i-Neighbour has added a new type of Calling function, the Voice Over Internet Protocol (VoIP) Call for security guards to call Unit Owner using over the Internet. The call will link between the i-Vizit app (guard) to i-Neighbor app (Unit Owner). At the same time, the Unit Owner can approve the Visitation of Visitors within the i-Neighbour mobile app to give the security guard a green light as a signal for registration.

1. A sample UI of i-Neighbour(Owner) receiving a call from i-Vizit(guard).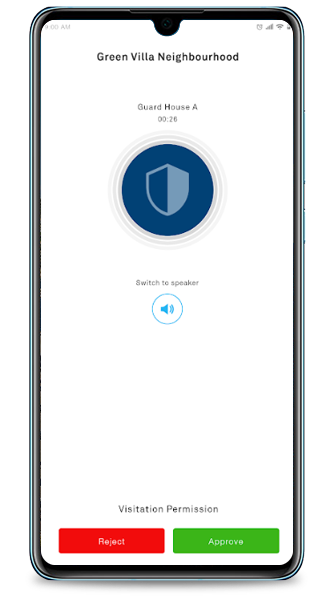 2. A sample i-Vizit UI after the approval from the Owner.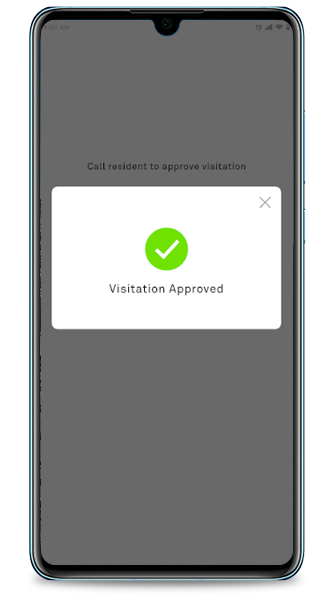 New Contact Page for VoIP Call
As the above feature highlighted the VoIP call, i-Neighbour has also added a new Contact Page that works with the VoIP Call. Unlike the GSM call which requires the Unit Owner to register phone numbers in order to allow the security guards to call, the VoIP call requires only the Unit Owner to add and activate the i-Neighbour account of relevant family members/friend. Residents will need to download and login to the i-Neighbour App in order to receive the VoIP call.

1. A sample of the Contact Page with VoIP enabled.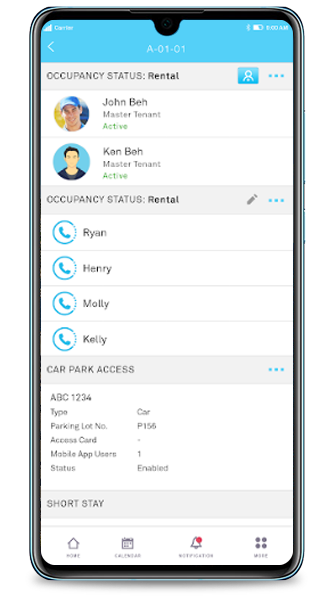 2. Unit Owner can enable/disable the registered members in their unit to receive the VoIP Call.