The key elements in building a smart community are data-driven decision making, collaboration & engagement, and real-time awareness. Even though smart concept can easily be adapted in an office environment due to the hierarchical nature of a corporate world, applying the same concept into a community that is made up by individual families from diverse background poses a few challenges. In achieving a smart community status, community leaders have to take the initiative to make their community efficient and smarter by incorporating the latest technology offerings to their community set up and they need to broadcast the benefits of smart community living to the members in order to gain greater engagement and collaboration from all.

i-Neighbour is a solution that offers communities with a tool to achieve all of that and more, and i-Neighbour further exploits a combination of Internet of Things (IoT) devices, big data, inclusive apps, and community feedback in order to realize the smart community status of any neighbourhood particularly in gated guarded and high-rise residentials.

Taking Visitor & Building Management to Another Level
Brochure
of i-Neighbour System

Video 1
Visitor Management System

Pre-inform & Pre-approve on
Your Visit

QR Code Generated for Verification

No More Queuing & Waiting at the
Guardhouse

Gain a Secured &
Friendly Visitor
Experience
In building a smart community, the data/information hub is crucial. With the implementation of i-Neighbour, this centralized information enables the community to handle various issues at hand including visitor management , building management and security aspect effectively.

Welcome friends, deter strangers is exactly what i-Neighbour Visitor Management Solution (VMS) is set out to achieve in managing its visitors. Through i-Neighbour, residents of a community can invite and manage visitors coming in and out of their residential compound and at the same time provide ample data for the neighbourhood's management to maintain the safety aspect of a community. The process of inviting and granting approvals are automated in i-Neighbour thus providing a seamless system to achieve convenience without compromising the peacefulness of a neighbourhood. i-Neighbour VMS cuts short the registration process without leaving important information behind and makes it easier for residents and visitors alike thereby invoking the welcoming feeling all throughout.

In managing buildings, i-Neighbour is offering a tool to pay maintenance fee, to do facility booking, to report defects, to conduct e-polling, to report emergencies, to do announcements, to manage events, to offer services and many more. And all of these features require collaboration between the building management, the security company and the residents thus creating a smart community with an integrated data centre.

And taking it further, i-Neighbour works with i-Merchant to provide the surrounding businesses with a platform to offer the community with local goods and services thereby boosting the economy of one's community all while promoting further community engagement and collaboration.
Incorporating IoT to Improve Quality of Life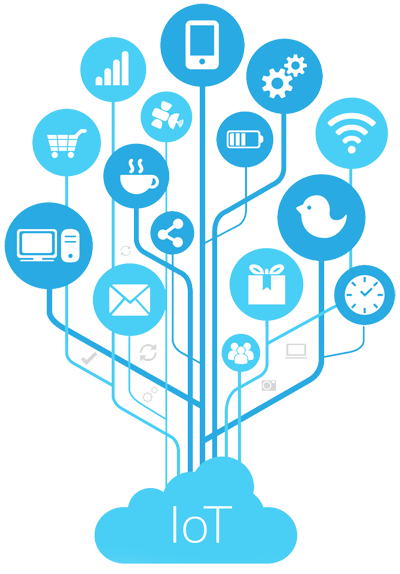 i-Neighbour also incorporates various IoT devices into the solution to provide communities with a more advanced, real-time results and collaborative efforts. For example, by installing i-Neighbour Siren Kit at the guardhouse, when a resident pressed a Panic Button at the i-Neighbour app, the Siren Kit will be triggered for the guards to send help to the unit involved. At the same time, the smartphone's camera will snap a series of photos from the front camera and the photos will be uploaded to the cloud server in real time for reference. The smart lift can control and manage resident and visitor access to certain floors thus tightening security effortlessly. i-Neighbour also offers other smart solutions such as smart alarm that brings the control of your house alarm straight from your smartphone, smart LPR that can read the resident's car plate numbers to gain access and more.
Smart Community Achieves Better Lifestyle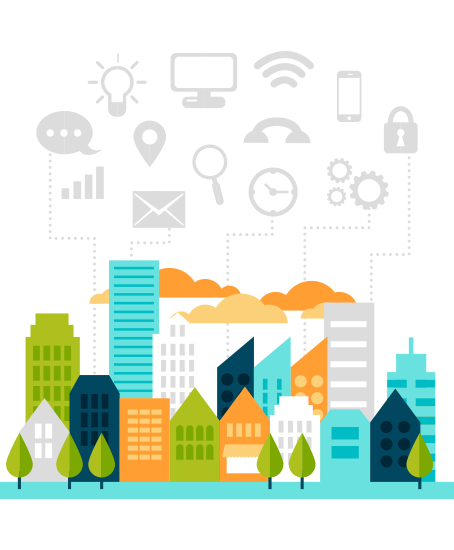 Why should we strive towards a smart community living? In this era, data is becoming so important to assist in decision-making process. By having data-driven decision making, the community can decide on accomplishing goals better and effectively. Smart community living also connects people to people and people to information through the web and mobile app to drive solutions and gain better collaboration. And smart community provides real-time awareness, so community members can monitor live events as they occur in order to be able to react swiftly and smartly.
i-Neighbour is a cloud-based solution that stimulates and promotes smart community living through cloud technology, mobile app, Bluetooth technology and years of development focusing on delivering features that would greatly benefit a community. Take a look at what i-Neighbour could offer for your community and give it a 3-month free trial. Any consultation needed, contact us at [email protected] and we'll assist you at the soonest.