Recently i-Neighbour has launched one of the core components in managing a residential community, a Smart Property Accounting Software named i-Account.
It is a known fact that administering a community accounting is far from simple, especially when the team is not furnished with the right tool to do the job. It is important for any residential to keep up with the payments from its residents to make sure that enough cash flow is available to upkeep a community. While there are plenty of accounting systems offered in the market, the ones that are streamlined to focus on community is rather lacking. Therefore, this is an opportunity for i-Account to feature a better way of going forward with an online cloud system that produces real-time data as well as automates various time-consuming processes for more effective community management.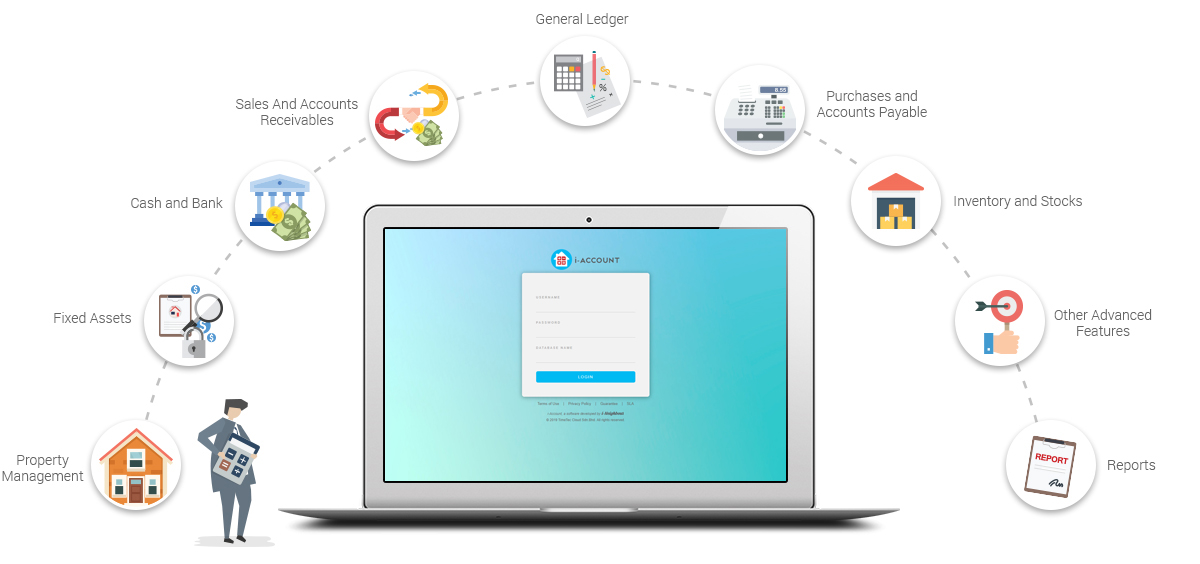 i-Account is specifically designed with a core community management module embedded in the system, enabling Residential Management to do so much more and get instant updates about everything. Batch invoices can be created in i-Account, tracking and payment reminders can be automated, residential can incorporate utility billings for each unit, plus reports can be produced as and when needed.
What's more, the Integration of i-Account with i-Neighbour presents the residents with an option to view and pay their bills via i-Neighbour Mobile App or Web Portal effortlessly, and all details are updated in i-Account in real time for every party peace of mind. Every time i-Account generates monthly bills, the bills will be auto uploaded to i-Neighbour Smart Community System, viewable by respective residents. Likewise, when unit owners make payment through the i-Neighbour App or Web Portal, the information will be auto-updated to i-Account complete with official receipt in real-time.