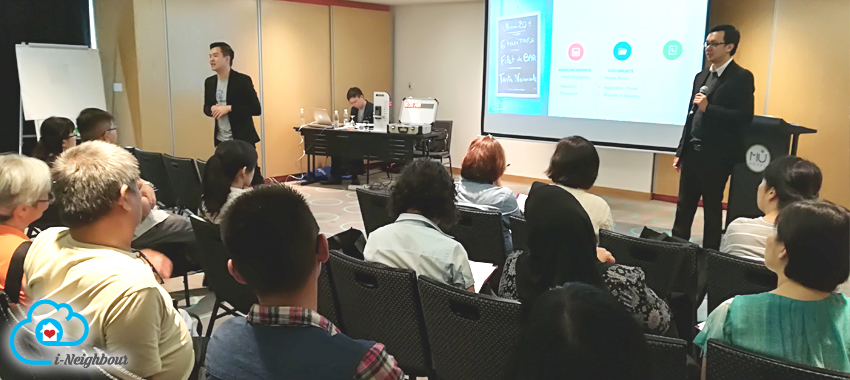 Ipoh Innovating with i-Neighbour
On the 14th of October 2017, the i-Neighbour Team together with our reseller KBB Business Solutions Sdn. Bhd. held a business seminar at the MU Hotel in Ipoh. The purpose of the event was to present i-Neighbour to potential resellers as well as customers within the region of Ipoh.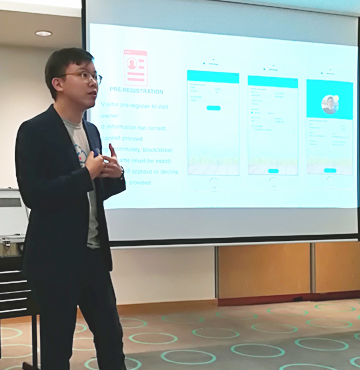 As such, the event was able to attract various individuals looking to delve more into what i-Neighbour is all about and the services that it has to offer. Enquiries such as to what extent can i-Neighbour actually be utilized, how i-Neighbour can be installed and etc were made and were promptly addressed by both attentive members of our i-Neighbour Team: Mr. Aiden Teh and Mr. Wallace Khor.

Many of the attendees were also interested about the one of a kind feature provided by i-Neighbour and that is the Internet of Things or IoT components. Basically, IoT is an ecosystem where physical objects are connected and accessible through the Internet. In this case, the IoT aspect for i-Neighbour would be the EpiCamera, Smart Lift, Smart Lock, Smart Barrier and so on. Let's not forget that with i-Neighbour, these IoT devices can be accessed using only just your personal smartphones. No doubt, all of these conveniences provided, prove that i-Neighbour is truly a unique and comprehensive Smart Community System.
"We are excited that we get to introduce i-Neighbour to everyone here. Which is why, we will also be offering a free one-year subscription of a single TimeTec Patrol account and three NFC Tags for anyone who decided to utilize i-Neighbour within their neighbourhood", stated Ms. Kong Bee Bee, Owner of KBB Business Solutions Sdn. Bhd. "We hope that this offer will be able to help assist you in managing the safety of your community more efficiently", said Ms. Kong.
i-Neighbour was officially launched in April 2017. Users and neighbourhoods can now enjoy the benefits of this system for as low as RM2 per month, per household while visitors can access i-Neighbour for

FREE

via any web browser (PC or Mac) or through the i-Neighbour application available on the iOS App Store and Google Play Store. Visit i-Neighbour for more information.